Wrought Iron Work
Slide bar to see more artwork. Click on any image to enlarge.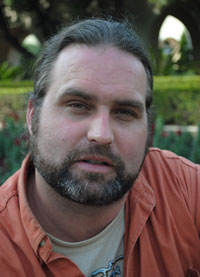 PO Box 26
Williamsville, VT 05362
802 348 7306
www.mysticalmetals.com
mysticrich13@myfairpoint.net
Not on the tour this year, but available other times by appointment.
Richard Gillis was born and raised in Philadelphia, where he studied the arts from a very young age. He began on his path as a metal artist while attending college in Bloomington, Indiana, where he first learned to weld and make sculptures out of found objects. A few years later, he moved to Eugene, Oregon to finish his degree in Fine Arts at the University of Oregon, continuing to create sculptures such as his famous Dragon piece titled "Disequalibrium". A short time later and rather serendipitously, he was introduced to the ancient art of blacksmithing, while volunteering at the Oregon Country Fair. Gillis was cooking a huge batch of fried rice at a food booth when his spatula broke and it was suggested he ask the blacksmith next door to make a new one in exchange for a meal. The blacksmith agreed to the trade and Gillis found himself mesmerized as he witnessed the creation of the new tool. From that moment on, he knew blacksmithing was something he would be pursuing. His growing passion for the art form brought him back to the East Coast and to Vermont, where he now resides in a home and shop that he built himself. His primary areas of focus and expertise include the creation of custom railings, gates, hearth tools and accessories, lamps and furniture. Gillis considers the laws of nature his teacher and in the natural world finds inspiration for the designs and patterns that infuse his work. He aims to create pieces which are both aesthetically pleasing and functional.