Paintings
Slide bar to see more artwork. Click on any image to enlarge.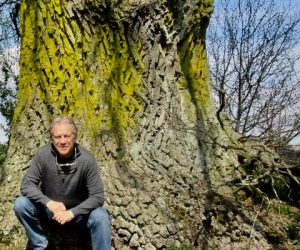 273 Dover Road
Newfane, VT 05351
508-631-2126
cperickson48@gmail.com
www.cpetererickson.com
Artist Statement
Every painting needs to present its unique presence; an image of artistic perception as experienced by the painter.
My perspective as an architect is that of moving through space. Essential to this is the passage of time. Perception of one's immediate universe is informed by an infinite continuum of visual images; some that pass in an instant, and some that tend to linger in the mind's eye. Visual images provide circumstantial evidence as to the nature of incidental moments; fleeting moments when subject and viewer move into and then out of focus; perception of reality by way of images caught in passing: Painting En Passant.
The realization of passing existence transcends a sense of ordinary space and time, through the perception that here is here…and now is now, as asserted by Edward Hopper: "The sacredness of everyday fact".
Selected recollections supply inspiration and reference material for recent paintings; incidental, fleeting and complete. This is to say, life passing by; nothing more and nothing less.
Process
Multiple photographic references are used in composite for painting with airbrush. Acrylic paints, are applied either freehand or by using constructed templates and stencils to achieve edge control and to model form. Color mixing begins directly on the surface by successive glaze applications.
Contemporary airbrush methods are consistent with the earliest examples of representational art ever created. The physics of airbrush painting remains unchanged from the dawn of time.
Mechanically, a mollusk shell would have been used to hold liquid pigment made from plant dyes or ochre. Into this vessel a hollow tube, such as a bird bone, was inserted. Liquid paint is drawn up through this tube by blowing air across the open top end with another hollow tube where fluid pigment becomes atomized into a mist, sprayed onto stone surfaces over and around applied objects, to shape the intended image.
A universal subject for prehistoric art was the human hand, painted in profile on the walls of cave dwellings. The oldest of these cave paintings yet found date to thirty eight thousand years before present.